Our Antimicrobial ID Card Holders are made by Evohold right here in the UK. The Biomaster additive is more effective than simple disinfectants or wipes. It helps to stop the growth of bacteria, mold and fungi.
You can purchase our antimicrobial ID card holders in a range of different colours and you can choose to store one or two ID cards. As with all of our other holders, they can be easily connected to our lanyards.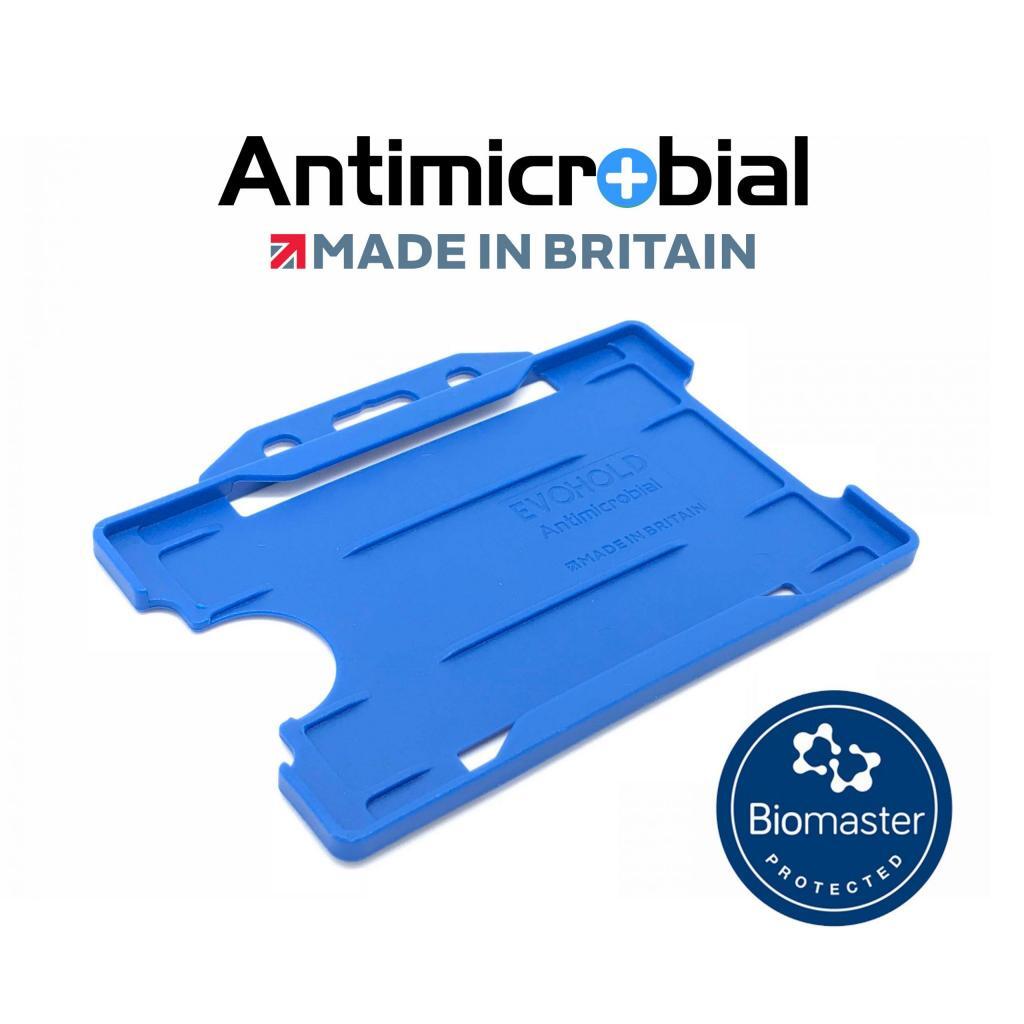 Antimicrobial Single-Sided Holders
Perfect for storing and displaying a single ID card holder with the added protection of Biomaster antimicrobial additive.
Antimicrobial Dual-Sided Holders
Display one card on each side such as an ID card and access control or printer card. Just like the single-sided holders, the dual-sided holders are created with Biomaster antimicrobial.